HTG #2 launched ICARES campaign
19/04/2019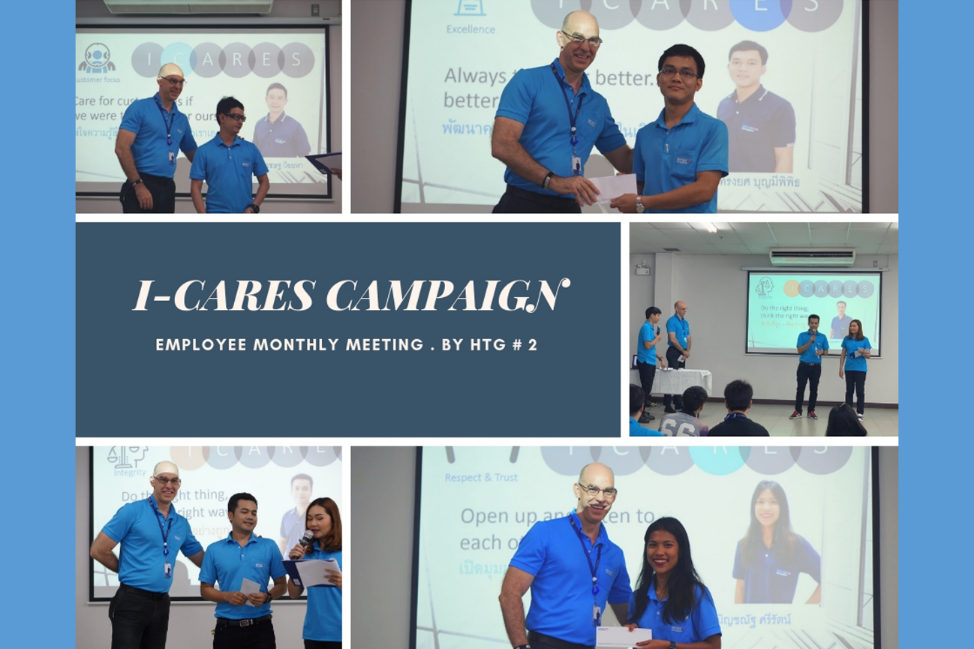 On 5th of April, 2019, HTG #2 announced 50 winners to the campaign "What "ICARES" means to you" along with 5 winners for "Steps and actions to achieve Senior Core Values". The campaign was held to engage SAT's employees to connect their vision and work experiences to what they would like to see the company achieve as a whole in terms of working culture and values that should be upheld. The awards were distributed by Simon Shale, CEO, during the employee monthly meeting.

Following are the phrases to have received the award for the "Steps and actions to achieve Senior Core Values":


"I" Integrity – "Do the right thing, think the right way"

"C" Customer Focus – "Care for customer as if we were the customer ourselves"

"R" Respect and Trust – "Open up and listen to each other"

"E" Excellence – "Always think for better… better… best"

"S" Safety – "Stop.. Think.. Act"

Noticeably, "A" Accountability is missing in the awards list. After going through the submissions, it became apparent to HTG #2 and the lead team that the term "Accountability" still requires an exceptional amount of effort on every leader's end to help illuminate the true and full meaning of this core value and achieve it!


Being presented with a unique opportunity, HTG #2 took it to share and explain the group's guidelines on how to achieve this core value, signaling a start to a collaborative effort to help bring a positive change to SAT.
Back