MOU between SAT & GISTDA
11/09/2019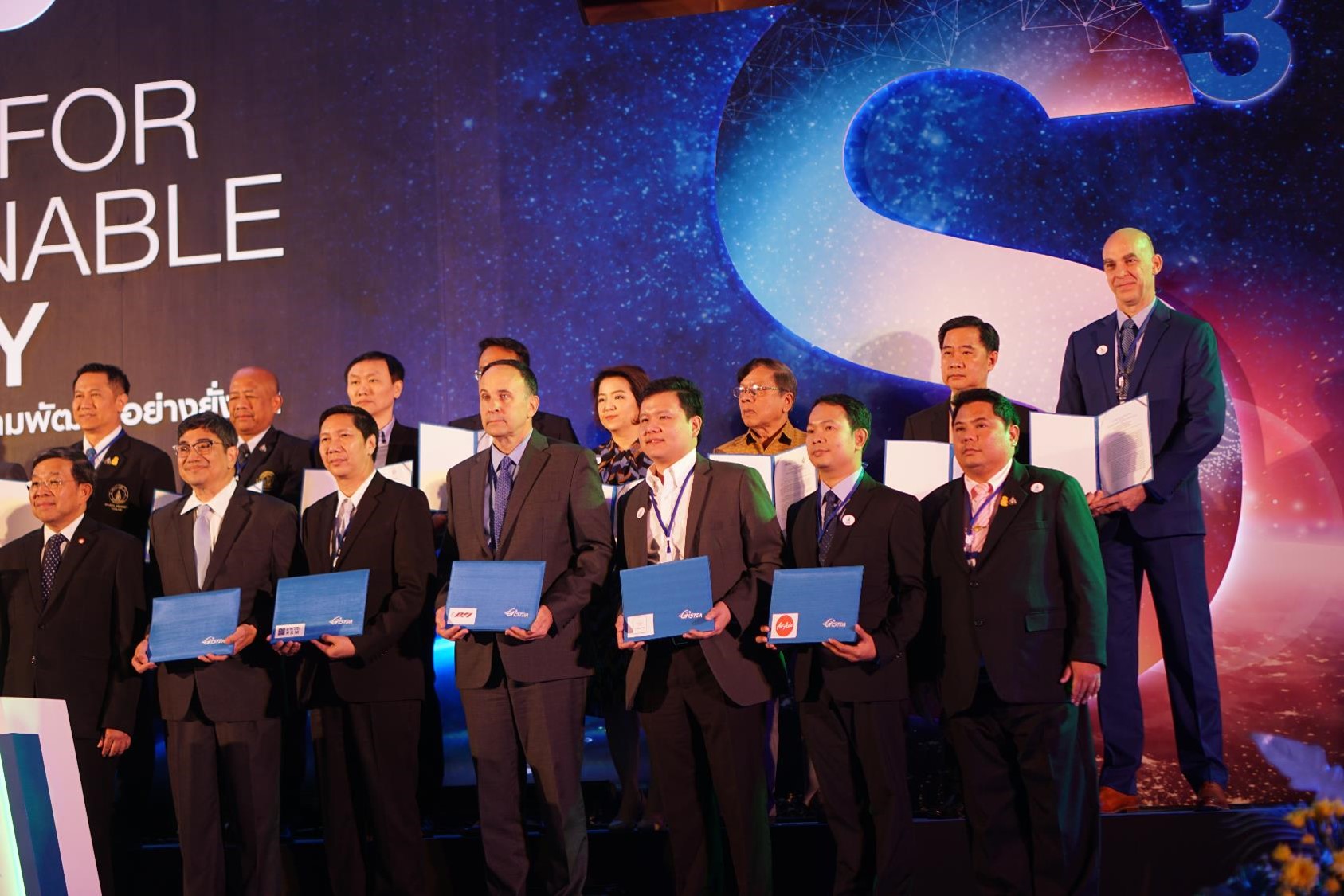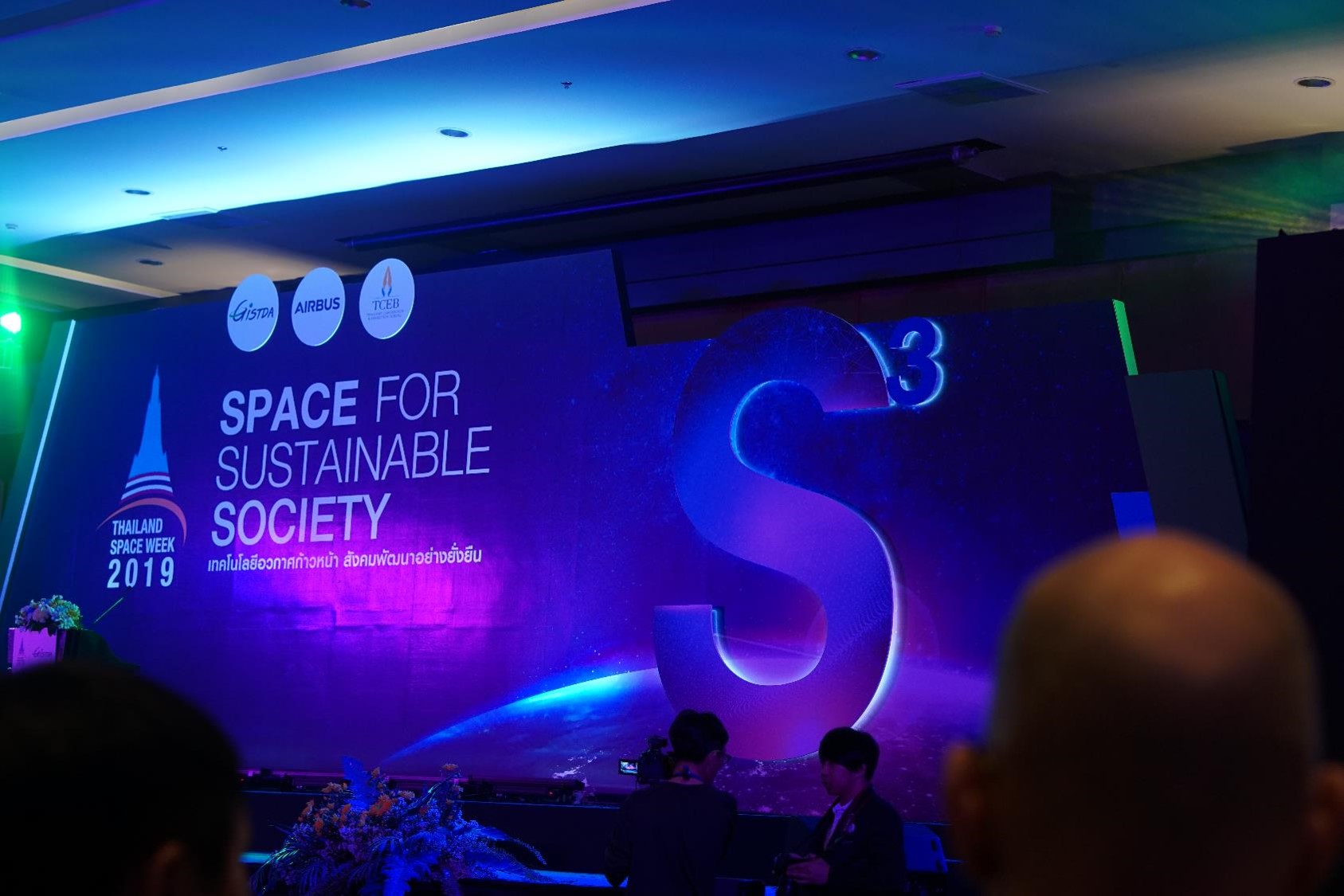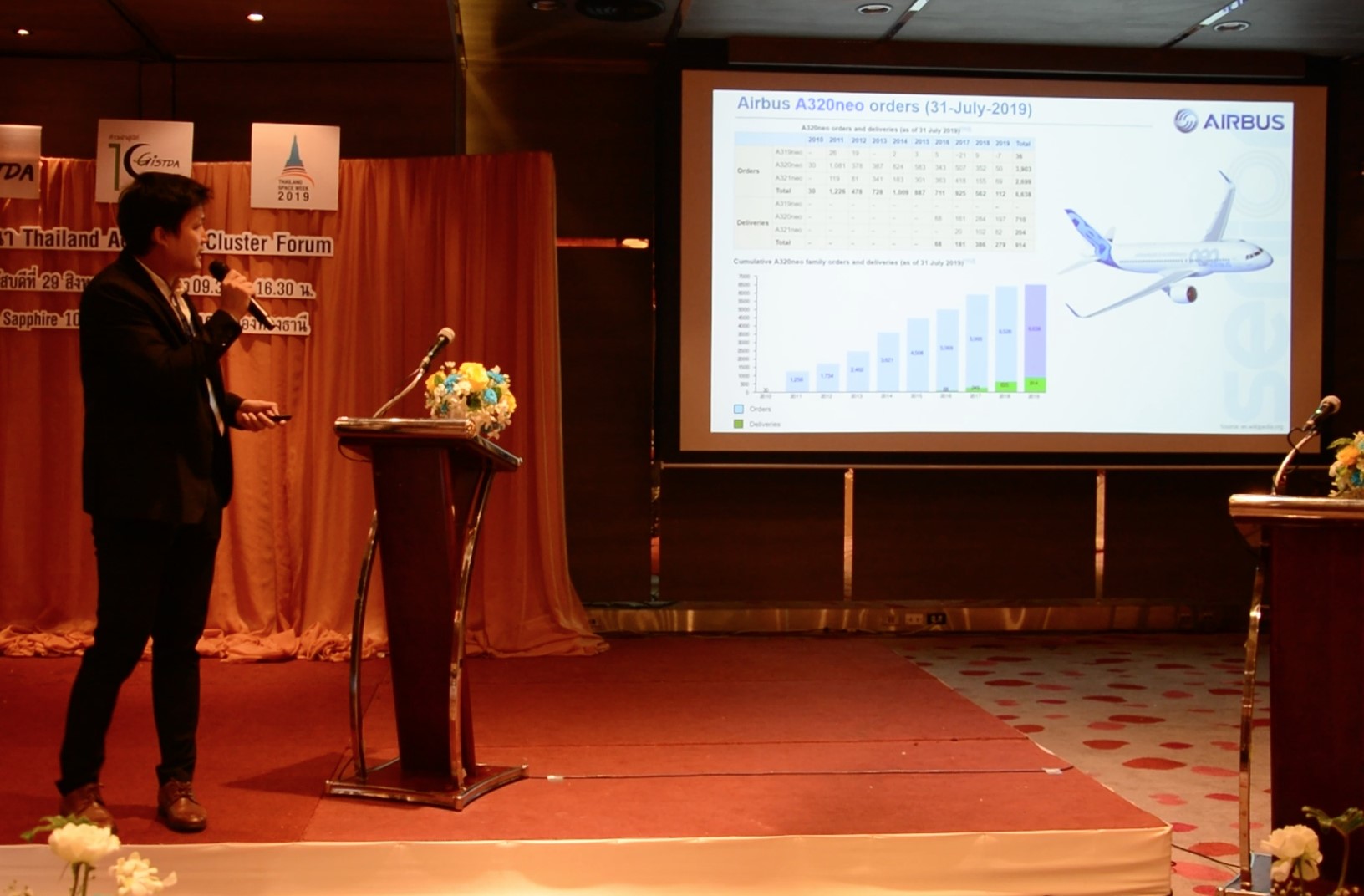 Thailand Space Week 2019, an event organized by GISTDA, spanned over a period of 3 days and saw over 20 aerospace companies attending. SAT participated in two key events, where the announcement of MOU inked between SAT and GISTDA was made, and a speech was given by SAT's Technical Services Director.

27th of August, 2019, marked the first day of the event, with the title of "Space Megathrust Initiation". The Mega MOU ceremony held on this day promoted many of the MOUs signed, one of which was inked between SAT and GISTDA. The emphasis of the MOU was on joint research projects and the provision of support in the Aerospace Training and Educational Program.

Proceeding to the 29th of August, 2019, a talk was given by the government's representative of EEC, BOI, Ministry of Finance, along with a representative from WHA Corporation under the "Thailand Aerospace Cluster Forum".

In addition, a seminar was held on the 29th, which included a session on "Thailand Aerospace Professional Training: a shortcut to develop personnel, products and process through Aerospace accreditation". Under this seminar, was a speech shared by Jadsada Kingkaew from SAT, Natthawat Hongkarnjanakul from GISTDA, and Mike Hayward from PRI/NADCAP.

It is crucial that we join hands in building a strong foundation to support the growing aerospace industry, starting with bridging important gaps by reaching the standards of the industry through accreditation.
Back